Bridges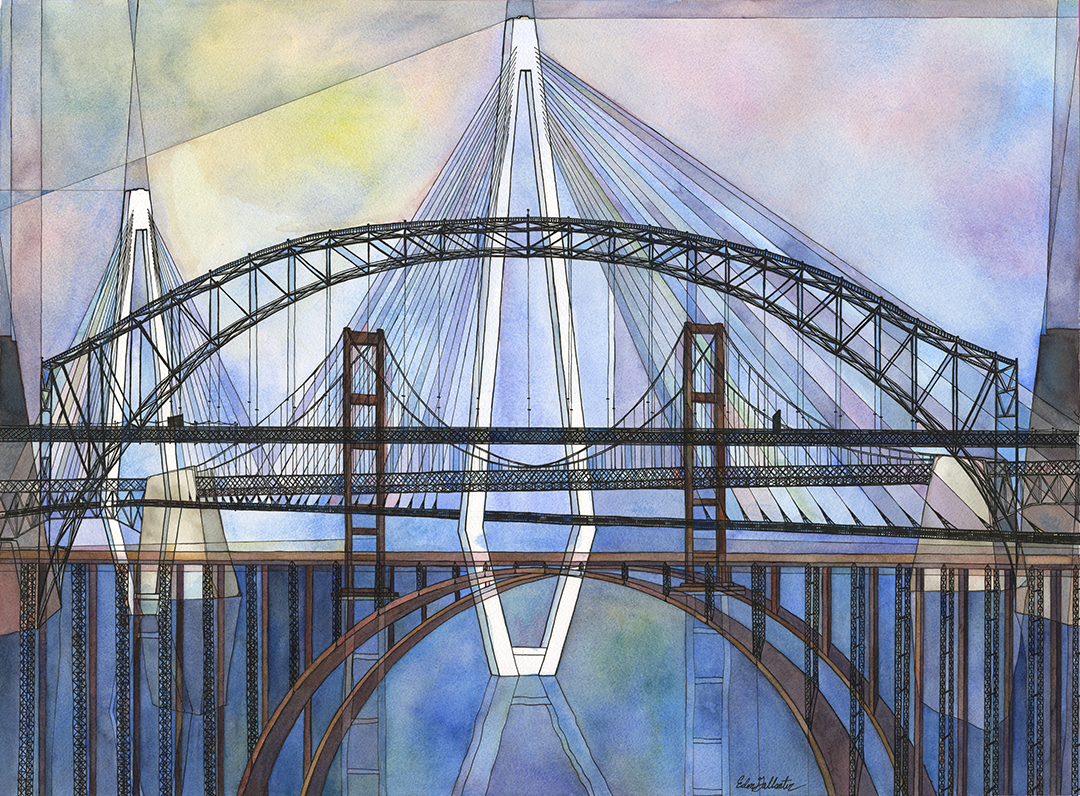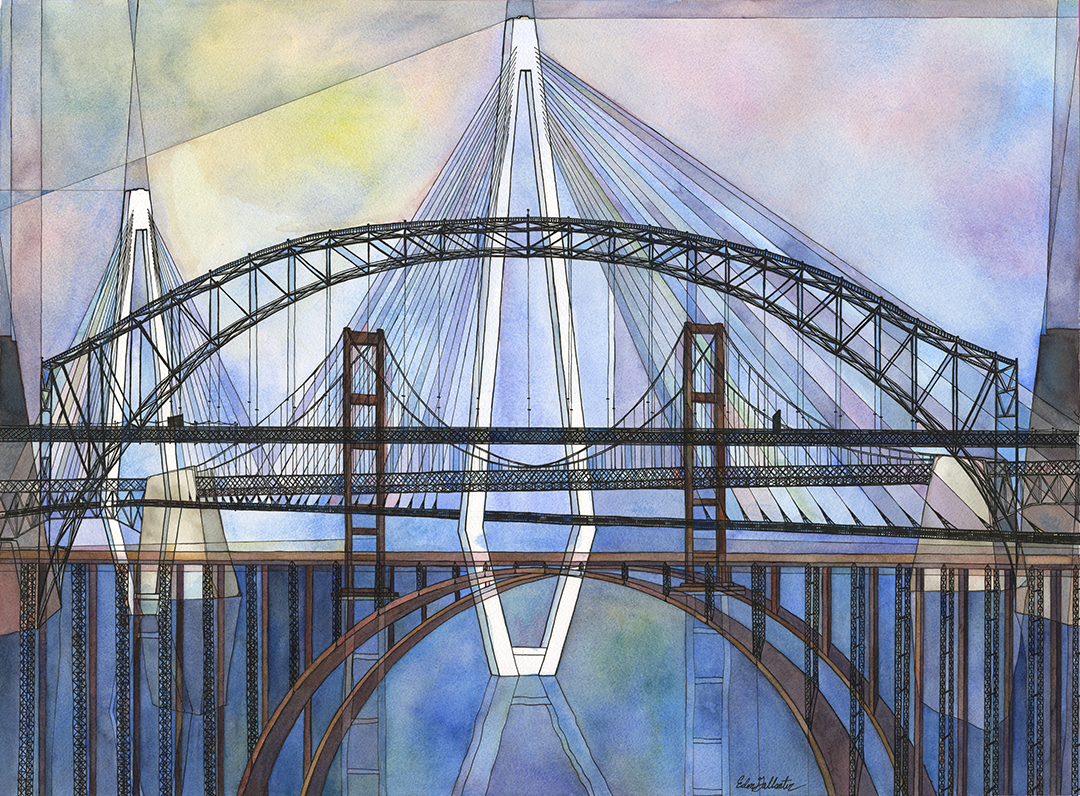 Bridges
2018. 20" x 28", ink and watercolor on paper.
References: Sydney Bridge, Australia; Chesapeake Bay Bridge, Maryland; Lewiston-Queenston Bridge, Niagara Falls; Ada Bridge, Belgrade; and Arthur Ravenel Jr. Bridge, South Carolina.
All prints are museum-quality giclée (pigment) prints. The are unmatted, and are made with a quarter-inch, blank margin for framing purposes. Large prints are ordered on-demand, so there will be a two-week wait before the order will ship.